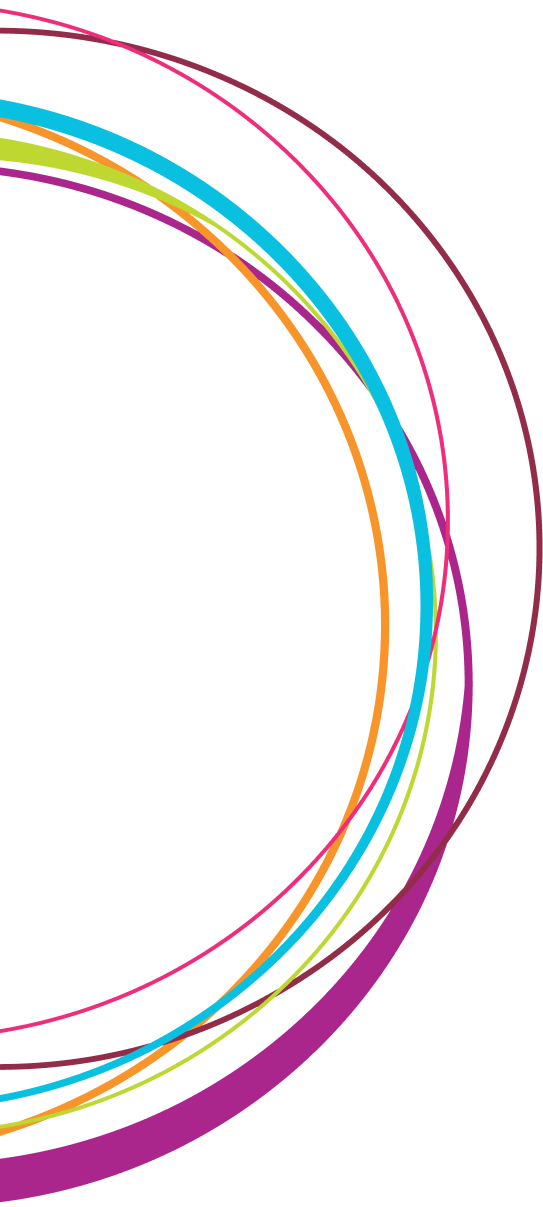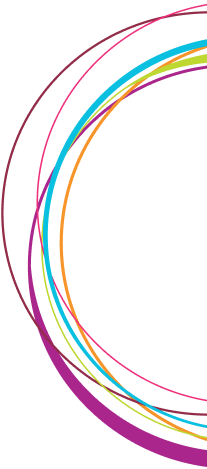 SAMSUNG PERFORMING ARTS THEATER
Data Privacy Terms and Conditions
I. SAMSUNG PERFORMING ARTS THEATER
At Samsung Performing Arts Theater and Ayala Land, Inc. ("Company"), we are committed to protecting all the personal information given to us by our guests/clients in the course of our business transactions. We comply with the Data Privacy Act of the Philippines (RA 10173) and make sure that all your personal information are processed in adherence to the general principles of transparency, legitimate purpose and proportionality.
II. DATA PRIVACY
A. Scope
As customers, lessees, and their authorized representatives ("Data Subjects") of the Company, you acknowledge that your participation in transactions with, or visiting the website of, the Company, may involve the processing of Personal Information and Sensitive Personal information as defined in Section 3 of Republic Act No. 10173 or the Data Privacy Act of 2012 (DPA) (collectively, "Personal Data") that you provide to us by browsing this site.
B. Personal Data We Collect
We collect information, including Personal Data: if and when you provide information to us and from outside sources.
Information You Provide Us
When you attend an event at or rent or lease the Samsung Performing Arts Theater, or register for our newsletter, and other purposes depending on your dealings with us, you need to provide data including, but not limited to, your name, e-mail address, contact number, company and relationship to the company (for corporate accounts) and birthdate. When you submit to us your company or third party data, you attest that consent has been obtained from such company in accordance with this consent form and our terms of service.
Information We Collect Automatically
We also collect some information automatically through this website, including:
Device and browser information: This includes data on your device and browser specifications, such as the type of operating system and version, browser type, and language settings.
Location Information: This includes the approximate location of your device from your IP address and information about your precise location via geotags in images you supply.
Cookie information: This includes our use cookies and other technologies to help us identify and track visitors, usage, and access preferences for our services.
Information We Collect from Other Sources
We may also obtain other information, including Personal Data, from third parties and combine that with information we collect.
C. How We Use Your Data
We may collect, use, disclose and/or process your Personal Data for one or more of the following purposes:
Providing you with services that you have requested, including customer support;
Enhancing your customer experience;
Communication of relevant services, advisories, and responses to your queries, requests, and complaints;
Providing you with information about the offerings of Samsung Performing Arts Theater which may be of interest to you;
Compliance with the requirements of the law and legal proceedings, such as court orders, and legal obligations; prevention of imminent harm to the public; and ensuring public security, safety, and order;
Prevention, detection, and investigation of crime, including fraud and money-laundering, and analysis and management of other commercial risks; and
Processing of information for statistical, analytical, and research purposes.
Other uses by nature our dealings
Aside from the general uses mentioned above, depending on your dealings with us, we may use your personal information to serve the following purposes:
When you apply to become a renter or lessee of the theater or any of its facilities

Conduct of appropriate due diligence checks for identification and verification;
Registering and processing your application;
Preparing lease documents and any other document as may be required;
Financial transactions, such as the processing of rental payments, and other actions necessary or desirable in the implementation of our contract; and
Communication of advisories and changes in the terms and conditions related to your lease contract.

When you are a guest in the theater

Providing the services you request such as to facilitate reservations; conduct identity verification; send confirmations; and confirm details of your visit;
Fulfilling our contractual obligations to you or anyone involved in the process of your visit;
Strengthening our relationship with you before, during, and after your visit through segmentation analysis for statistical, analytics, marketing, and communication purposes;
Personalizing your entire theater experience with products, services, and offers;
Providing you with value-added services such as processing your seamless arrival and departure, stay during an event and other related processes;
Monitoring security, crime, and emergency incidents and situations within the theater through camera recording and surveillance;
Generation of data insights from customer feedback and/or theater traffic
Communication in relation to your queries, requests, and complaints, and conducting any follow-up as may be necessary.

When you use any of our digital platforms, including mobile apps

Registration, verification, and maintenance your account, as applicable;
Giving our third-party service providers the necessary information to implement our rewards programs and access to any advanced features of our digital platform, as applicable;
Assessing your eligibility for certain rewards and programs, and informing you of products, services, events, promotions, and initiatives that may be of interest to you;
Providing you with personalized customer experience by maintaining your personal profile/dashboard and by showing targeted advertisements that may match your preference and needs; and
Communicating with you in relation to your queries, requests, feedback, changes to our terms of service, and matters relating to the operation of your account, as applicable.
D. Sharing of Information Collected
You acknowledge that your Personal Data may be shared by us to enable us to perform our obligations under our Terms of Service and on the basis of our legitimate interest ("Shared Personal Data").
We may share Personal Data with the following third parties for a business purpose:
Third-party service providers and partners (for example, analytics providers, website management, information technology and related infrastructure provision, customer service, email delivery, auditing, and other similar service providers) in order for those service providers to perform business functions on behalf of the Ayala Group;
Relevant third parties in the event of a reorganization, merger, sale, joint venture, assignment, transfer or other disposition of all or any portion of our business, assets or stock (including in connection with any bankruptcy or similar proceedings);
As required by law, such as to comply with a subpoena or other legal process, when we believe in good faith that disclosure is necessary to protect our rights, protect your safety or the safety of others, investigate fraud, or respond to government requests, including public and government authorities outside your country of residence, for national security and/or law enforcement purposes.
Sharing with Third Parties
We may share Personal Data with the following third parties for a business purpose:
International Data Transfers and Online Publication
Information that we collect may be stored and processed in and transferred through cloud services between any of the countries which host the cloud services we utilize, i.e., Microsoft Office 365, Amazon Web Services, Salesforce, in accordance with this policy.
Personal information that you publish or submit for publication on our website may be available, via the internet, around the world. We cannot prevent the use or misuse of such information by other parties.
E. Protection of Personal Data
We shall take appropriate measures to prevent risks of unauthorized access to your Personal Data, including implementation of appropriate physical, technical and organizational measures in compliance with the requirements of applicable privacy laws and regulations. When third parties are given access to Personal Data, we will take appropriate contractual, technical and organizational measures designed to ensure that personal information is processed only to the extent that such processing is necessary, consistent with our Privacy Policy, and in accordance with applicable law.
F. Personal Data Retention and Disposal
Your Personal Data shall be retained only for as long as is necessary for the fulfillment of the declared, specified, and legitimate purposes provided above, or when the processing is relevant to such purposes, strictly in accordance with our records retention policy but should not exceed a period of five (5) years, unless extended by another agreement. After which, your Personal Data shall be disposed or discarded in a secure manner that would prevent further processing, unauthorized access, or disclosure to any other party or the public, or prejudice your interests.
G. Your Rights as Data Subject
The Right to be Informed – We honor your right to be informed of the purposes, scope and methods of personal data processing involved in your registration in the Samsung Performing Arts Theater website.
The Right to Object – You have the right to object to the further processing and disclosure of your personal data at any time. You shall be informed of any changes to the Terms and Conditions and your consent obtained thereto, when appropriate.
The Right to Withdraw Consent Anytime – Whenever data processing is based on consent, you may withdraw your consent at any time. If you withdraw your consent, this will not affect the lawfulness of our collecting, using and sharing of your Personal Information up to the point in time that you withdraw your consent. Even if you withdraw your consent, we may still use your information if we have other lawful bases for processing (e.g., fulfillment of contractual obligations and for legitimate business interests) and such information that has been fully anonymized and does not personally identify you.
The Right to Access, Correction and/or Blocking – You have the right to request for a copy of any of your Personal Data processed under these Terms and Conditions. We may charge you reasonable fees to defray the costs of reproduction of the Personal Data being processed. Furthermore, you have the right to have it corrected if you think it is inaccurate or incomplete, subject to the submission of sufficient proof. You have the right to suspend, withdraw or order the blocking, removal or destruction of your Personal Data should you: (a) discover that it is incomplete, outdated, false, unlawfully obtained, used for an unauthorized purpose, no longer necessary for the abovementioned purposes; (b) withdraw your consent thereto; or, (c) discover violations of your right as a data subject.
H. Use of Cookies
The Company may from time to time implement identifiers that are transferred to your computer or mobile device that allow us to recognize your computer or device and tell us how and when the
website is used or visited, by how many people and to track movements within our website ("Cookies") or other potential features that allow us or third parties to collect or share information that will help us improve our website and the services that Samsung Performing Arts Theater will offer. We may link cookie information to your member profile. Cookies may also link to information regarding services and/or products you have viewed or purchased. Refusal to the use of cookies can be enabled by selecting the appropriate settings on your web browser. However, this may result to not being able to use the full functionality of the website.
I. Google Analytics
The Company may utilize certain Google Analytics functions. Please see this link for how your data is collected and this link for instructions on how to opt-out of any Google Analytics data tracking.
III. ACCEPTANCE OF THE TERMS AND CONDITIONS, AND RELATED OBLIGATIONS
Acceptance of these Terms and Conditions constitutes your express consent to the collection, use, storage, disclosure and general processing of your Personal Data by the Company for the purposes stated herein.
Your acceptance shall also be tantamount to you taking full and sole responsibility over the truthfulness, accuracy and completeness of the Personal Data you provide to the Company for the stated purposes, and that you undertake to immediately notify the Company of any change thereto.
In case of violation hereof or any form of misrepresentation, you commit to defend, indemnify and hold free and harmless the Company and the Ayala Group, their directors, officers and employees from any and all claims, liability, loss, cost, damage and/or injury which may arise therefrom.
These Terms and Conditions are supplemented by the Company's Privacy Policy at www.ayalaland.com.ph/privacy-policy and you hereby express your full conformity thereto.
If you have any questions, concerns, objections about this instrument, you may contact us directly through the following:
Office of the Data Protection Officer Ayala Land, Inc.
Contact Information
Email: privacy@ayalaland.com.ph
Office Address
29/F Tower One and Exchange
Plaza, Ayala Triangle
Ayala Avenue, Makati City